WA External Solutions is a partnership of WA Gutter-mesh gutter guard and Cladding South West
We are the WA distributor for Gutter-mesh gutter guard, a state of the art gutter protection system for all roof types including box gutters, valleys, custom orb corrigated and tiled roofs. a very cost effective system for keeping leaf litter out of your gutters and keeping you off your roof as the system in most cases is maintenance free and has a manufacturers warranty of 15 years.
As registered painters #7925 we offer full roof restoration services, which include painting of tiled and tin roofs using the latest technology products, to not only maintain your roof but also increase its value. We also offer washing of many roofs and the re-pointing of tiled roofs.
The proprietors Daniel Hawkins and Shane Stirling, two people who are driven to provide great products with down to earth service, supply and install at a fair price, As a summary of the services we provide, Gutter mesh gutter guard, re roofing, gutters and downpipes, Aluminium Gutters that never rust, Stratco Outback Patios and Sheds, Premium Vinyl Cladding and Roof Restorations.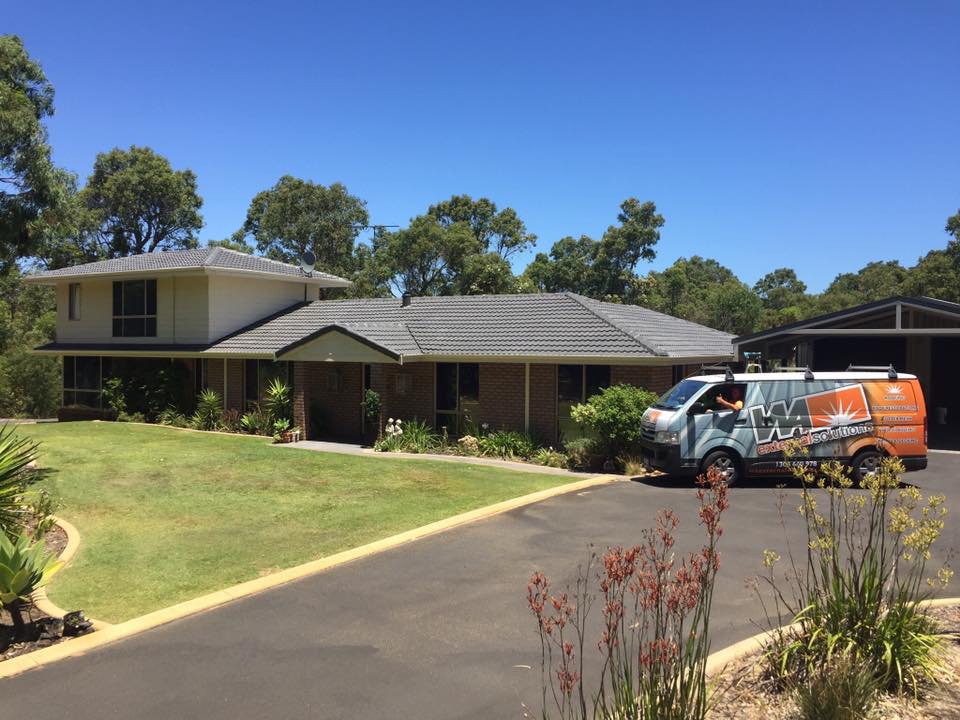 Our team of qualified roof plumbers offer Re-Roofing services to all types of roofs, tin, tile and asbestos. We have experienced installers who can help every step of the way to help the replacement of the roof over your head. If your gutters are rusty, damaged and need replacing, and you want a neat professional finish we can offer different shapes and styles as well as square and round downpipes.
External vinyl cladding is also in our scope of works, whether it is for an existing fibro house or extension or you want to build a new house with insulation properties up to 6 times better than double brick and a virtually maintenance free exterior with a 50 year warranty, then this is the product for you.